Best Pet Door for Sliding Glass Doors!
Built to Last, Weather-Tight Patio Pet Doors
We love pets! All our products, including the doggy doors for sliding glass doors, are made in the U.S.A. to top quality standards and come with a with a 15-year warranty. Glass pet doors are an excellent way to improve your pet's quality-of-life and provide the convenience of not having to let them in and out. If you're looking for an energy efficient solution to provide your pets more freedom and exercise - you've come to the right place!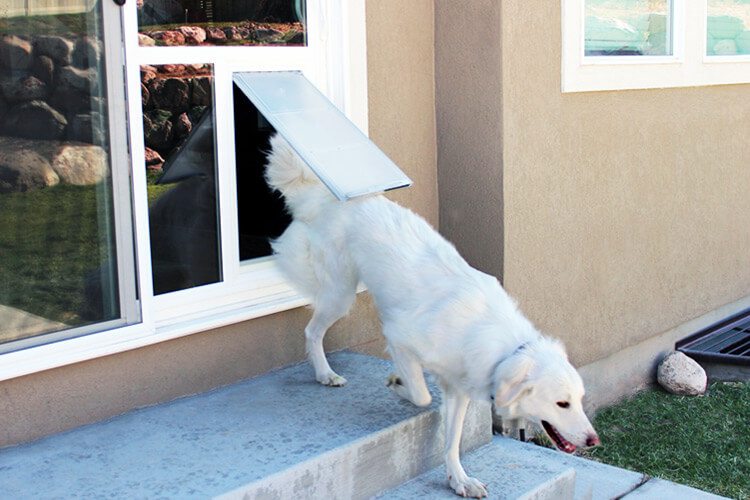 Cutting-Edge Design
This high-quality pet door is the latest innovation in pet-friendly dog door solutions for your sliding glass door.
Learn More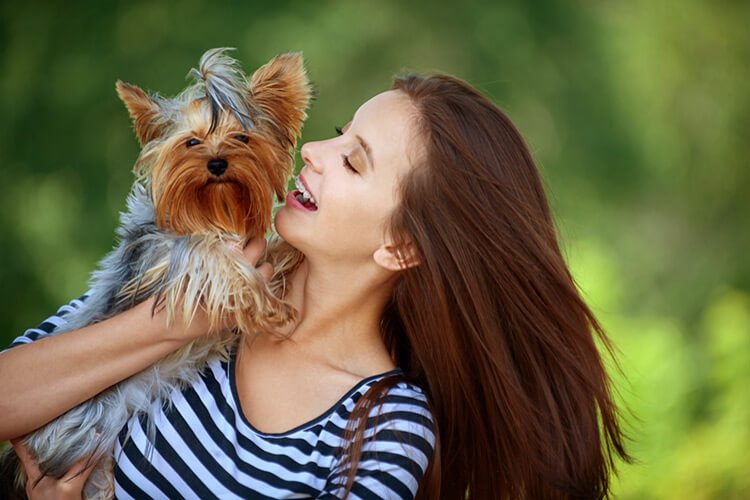 Excellent Customer Care
Our team of pet lovers is dedicated to providing you the best service - we're here to help! Call today at (801) 973-8000!
Learn More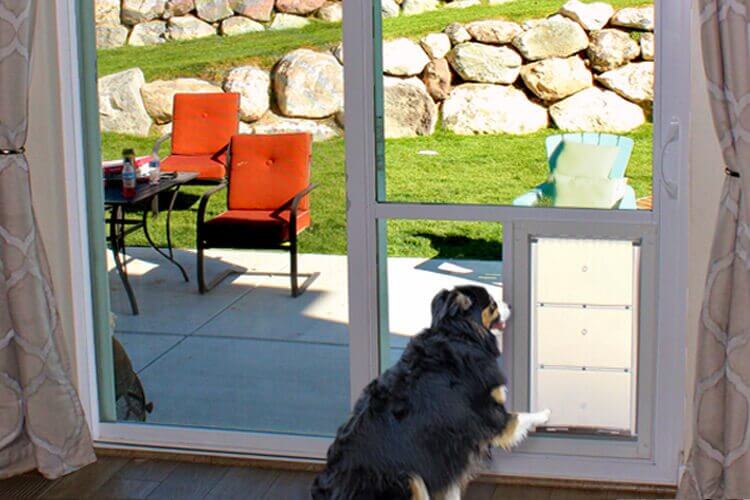 15 Year Warranty
Patio Pet Doors come with a limited 15-Year Warranty to be free of defects in materials or workmanship.
Learn More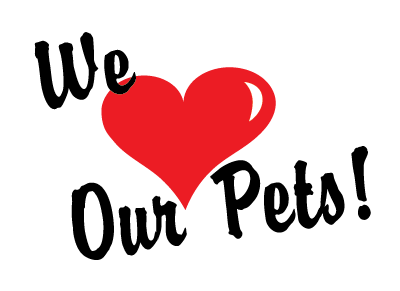 Do you get up at all hours to let your pet in or out?
Take a Look at Our Pet Doors Inserts for Sliding Glass Doors
Freedom for you and your pet is as simple as installing a patio door pet door insert! Traditional pet door inserts typically reduce the door width by the width of the insert, and often mean people can no longer use the door! With our "In-the-Glass" pet door, the sliding glass door still fully opens and closes normally. So your pets can enjoy the luxury of coming and going as they please without interrupting you.
Here are some cutting-edge features of our high-quality, Made in the USA, Patio Pet Doors:
We Build the Best Pet Doors for Glass in Salt Lake City, Utah
Call (801) 973-8000 and Save Money When You Buy Factory Direct
Energy-Efficient Doggie Doors in 5 Easy Steps!
The Patio Pet Door for glass door insert is a complete system. It replaces the glass in the sliding door panel of with an attractive low-profile pet door design. Its unique mounting system is built to the existing glass unit size and requires no special fasteners. We use insulated, energy efficient safety glass in the door and the flap is designed to magnet seal to reduce energy loss.
It's that easy! Follow these simple steps for Dog Door Installation:
Call Us for a Free Quote 801.973.8000
Or you are welcome to complete this simple form for a Free Estimate!
Pet Door Products Gives Back
We are a family-owned and operated business and as members of the community, we are committed to giving back to those in need. To accomplish this goal, we are proud to be partnered with some amazing groups doing good locally and around the world. A portion of sales go to help support these worthwhile organizations. Here are just a few:
Humane Society of Utah
We are proud to be able to donate 5% of our proceeds to the Humane Society of Utah (HSU) and 10% of proceeds coming through any HSU's sources: social media, etc. directly. We also continue to spotlight a pet to be adopted and we pay the fees!
Make-A-Wish Foundation
As a regular sponsor of the Make-A-Wish Program, we are blessed to help the grant the wishes of children diagnosed with a life-threatening medical condition in the United States. A portion of every sale goes towards helping to turn wishes into reality.
So friendly and great quality! So happy I found Pet Door Products! They had exactly what I was looking for!!!!
Jenny Tracy
19:47 12 Jan 22
Wonderful customer service! They came out measured were very professional. Give us an install window met the deadline. Our dogs love it! They fit through the door and the door keeps the outside elements outside. Highly recommend.
Xani Garfield
13:40 17 Dec 21
We love our new dog door! I chose this company because of their great reviews, and they sure do live up to them. Great service from the salesman Brock to the installer.He was quick and very professional and friendly! Love this company!
Stacie Lujan
23:02 16 Dec 21
We have 3 big dogs and had been looking for a dog door for awhile. We called Pet Door Products and they sent Gabe out within a few days to measure our door. Our dogs love being able to go out when they want. We should have bought one from them a long time ago. Everyone was very nice and helpful! Would definitely recommend them if you are looking for a dog door.
I called to ask for a quote and they sent a representative out to our house, he was very professional. My family has a unique situation at home and they worked with us in order to get the door installed... Everything on the worked great, it is solid and it let's no cold air in. It took a min for the animals to get used to it but now they use it all day, everyday!!!!
Mike Betker
18:30 16 Dec 21
We love our new pet door! It's actually our second one with Pet Door Products, since we moved, and we couldn't be happier with the service and the product!
Michelle Smietana
22:26 23 Nov 21
VERY happy with the new pet door! Installation was very quick (<30 min?). They pulled the old door out, took it out front to work on it, then brought it with new door in and put it back on the track. Awesome solution to needing a pet door in a sliding glass door.
Clark Jones
18:50 18 Nov 21
Having a pet door is a true game changer. This one is expensive, but it seems to be pretty high quality. Looks good in our sliding door. Our experience working with the company was good. The installers were fast and good.
Matthew Orton
14:22 18 Nov 21
This was the perfect solution we were looking for. We didn't want a hole in the wall and the insert we previously had didn't allow the door to open very much. We've had it for a few weeks and are happy with it so far!
Daryn Giddings
21:51 17 Nov 21
Gabe was professional and fast in getting everything processed. Once the door was ready the team was fast and courteous with getting it installed. The door is fabulous! Great quality! Well worth the price.
Durable dog door. Very impressed. Sales person, Brock, was very helpful and great to work with.
Samuel Fulton
20:24 29 Oct 21
Very pleased with my experience with Pet Door Products. Brock was knowledgeable of the products and helped me figure out the best application for my home and pets.
John Hayes
23:04 27 Oct 21
I've been having problems trying to figure out what pet door to get and how they work. I was able to talk with one of your salesmen Brock and not only did he have answers all my questions but with his kindness and knowledge helped me with the measuring process as well! Great company and great employees !
Marley Haws
17:10 27 Oct 21
Everything that we want in a dog door! Service was also great!
Bekah Crawley
02:02 27 Oct 21
We have three doodles, one very large one fat and one medium small. They learned quickly how to use the door. Coolest part is the ability to add and take away magnets for strength of hold, we have 60+mph gusts regularly and the dog door holds strong without fail. Built well and installed in the promised timeline, no complaints as it's made our life easier.
Gabe with Pet Door Products was great to work with and he made the whole process easy. We highly recommend this company.Thank you
Legend27jk
03:33 01 Oct 21
Great company and sales person! Love the pet door and install went great! Highly recommend this company!
Audrey Sine
15:20 30 Sep 21
10 out of 10! This was a pretty easy and seamless process from start to finish. I recommend this company to all of my animal loving friends and family! Use these guys!! Thanks again!
Scott Schoneman
21:51 29 Sep 21
You get what you pay for and this product is top quality.
Marlin Lane
18:24 29 Sep 21
My experience with the agent and customer representatives from Pet Door products was awesome. They helped answer questions and concerns that I had and helped me feel great about installing one of their doors at my house. My dog has gotten used to using it and it has been extremely convenient for me! These guys are great, go to them if you're looking to get a dog/pet door!
Chris Toronto
19:40 28 Sep 21
I'm so glad we found Pet Door Products. I'm just sad we didn't find it sooner. The new door has been amazing. Our dog has the freedom to come in and out and we can still use the whole door to go in and out as well. But we can also lock the dog door if needed.We get crazy winds and the wind hasn't budged the dog door once.Our installer was amazing as well. He was so quick and he even fixed the lock on our sliding glass door that has never worked!
Nicole Thompson
17:51 24 Aug 21
They are amazing to work with and so quick! They communicated with me throughout the whole process amd the order only took a few weeks to complete and install.
Jen Carlin
01:52 27 Jul 21
Quality Job! Great product!
Shane Sutera
22:41 26 Jul 21
We had a great experience with Pet Door Products. They came to give us a quote quickly and were within the time frame of delivery for the door. Install was quick and simple and they did all the work including a cleaning at the end. It has been amazing for our dogs and we can't imagine going back!
Summer Stephenson
03:37 21 Jul 21
We love our pet door! Great price, easy install appointment and it looks great. Thank You!
Jeannine Lynch
21:35 02 Jul 21
I love my dog door. It is by far money well spent, not to mention the great customer service I received from my salesman to the installation. Thank you!
Alysa Bowling
05:05 01 Jun 21
Awesome product! Looks so nice and professional, much better than normal insert !
gabriel hagerman
04:09 01 Jun 21
I absolutely LOVE this product and their employees are so nice!
Haley Aszmann
04:09 01 Jun 21
One of the best things we've purchased. period. Well worth the money spent.
angie cooper
00:30 01 Jun 21
The pet door was very good quality, delivered on time and installed quickly and painlessly. Everyone involved in the process was professional and easy to work with. Only note like most places right now is if you want a door order in advance because things take a little time to make so if you expect a new family member call a few weeks ahead of your new arrival.
Had a great time with Gabe Hagerman! Very informative and friendly employee!
Logan Knox
02:40 20 May 21
It's always been hit or miss with pet products especially big things like dog doors and I am very happy with choosing pet door products to get my dog door from. The customer service was awesome and very helpful. My salesman Gabe was super personable and made sure that everything was up to my standards before finalizing everything which I appreciated. I will definitely be purchasing from this company again.
jonathon grundy
23:52 19 May 21
I compared prices at other places and Pet Door Products beat out all QUALITY options in my area. I know the glass is top notch, not just from having experienced it for the last 5 months, but because i know where it is sourced from and know others with the same windows.Though i did have some complaints and worries, they resolved every single one in ways that i thought were more than fair. We've received many compliments on the new door (and it's a lot easier to open!) and have felt a difference in temperature to the attached room (in a good way).Finally, the pet door itself is definitely a step up. We originally had a pet door we bought off of Amazon and installed in our aluminum door at our old house, but that wasn't an option when we moved (The pet door inserts you can get for sliding doors are just gross and take away so much of your door width. Would have been an absolute last resort, thank goodness PDP had a better option..) What a difference the pet door makes, it's double layered and feels a lot more insulated (no more breeze when i put my hand by it), the magnets also keep the seal fairly well. Most importantly, Both our doggos and cat love it and use it ALL THE TIME and it is holding up extremely well. That said, i take comfort with their warranty program coupled with their amazing customer service.If you need a sliding glass door with a pet door, i can't think of a better option than PDP
Jamie Keifert
19:13 17 May 21
We're very happy with our Pet Door Products doggie door! We considered the more traditional sliding door insert, but didn't like how much of the opening it occupied. Although the cost is considerably more than the inserts found at the local hardware store, the aesthetic and maintained usability are worth it, not to mention the convenience of being able to allow our pup to let himself in and out!
Brian Isle
15:18 27 Apr 21
Great door. Great quality. Great service. Dogs love it.
Richard Sackett
19:21 30 Mar 21
Gabe was very efficient and booked me for a free bid very quickly! Just got my door put in last week and i love it!! Can't say enough good things about this place.
Alicia Chatterley
22:59 28 Mar 21
I love our new dog door and more importantly my dogs love it. It was a simple install and only took about 15 minutes
William Heath
21:20 19 Mar 21
I was in the market for a pet door, my lab is getting older and I thought it might be time. I heard about Pet Door Products through a friend so I thought I would check them out. I can not express how happy I am with this company!! The customer service is AMAZING! The products is top of the line!! My sales Rep was AJ, and I will tell you what. when a sales rep cares so much about what they are selling, it totally gives you confidence in what you will be getting!! 10/10 recommend!!
Allorah Verucchi
19:51 19 Mar 21
Wonderful customer experience from the purchase to installation. Communication was clear during the whole process.The door itself is life changing. We used to have bugs crawl through the gap between our dog door and the sliding glass door. With the built in dog door in the glass, we have had zero issues with bugs. Not only that, but the flap is much more sturdy and durable than any other dog door we have used in the past.
Michael Moorehead
19:39 16 Mar 21
Great product, easy install.
Great experience from start to finish. Door looks amazing.
Chris Chytraus
21:30 15 Mar 21
Amazing experience. Customer service top notch! The quality is outstanding. Highly recommended!
Malcolm Benton
23:16 11 Mar 21
Great product, great people, great service! It was a smooth and simple process - I'd recommend this company to all pet owners looking to upgrade.
Alexander Khan
00:57 11 Mar 21
Highly recommend getting this dog door! My husband and I went with the XL dog door. We have two dogs, one that is 100lbs and the other 12lbs. They're both able to use door with no issues, and we no longer have to worry about any mishaps. We spoke to Aj and he was able to get us the best price after we had called a few other companies. Great customer service, and all around great experience!
Alexus Dredge
01:43 10 Mar 21
Wonderful experience! AJ did a great job educating me about the products. Highly recommend!
Chloe Carling
01:27 10 Mar 21
Super awesome product, great quality, reps were very helpful and responsive. Very pleasant experience I had with them and would recommend them to anyone.
Donovan Malmrose
21:25 09 Mar 21
The process was really easy especially for such a good price! AJ was knowledgable and easy to work with.
I love my new dog door, Pet Door Products did a great job with the look. It's clean, and has plenty of room for my dogs. Had no idea this style was available!
Robert Stiles
20:51 09 Mar 21
I have been searching for good information about pet doors for a long time but everyone that I contacted either seemed disinterested in my business or didn't have the answers to the questions I had. That all changed today! When I called pet door products I was at my wits end but A.J. Jones was the breath of fresh air I needed. He was informative, straight forward, took time to listen to my needs and then followed through with contacting me back with more details. Would recommend 10/10 to anybody that has pet door needs. Thanks A.J., much appreciated!
Donnie Beck
20:47 09 Mar 21
Shockingly good quality. I'm so happy I went with them. I'm in California and it was real easy getting it sent directly to me. I'm a fan.
Keeyon Ebrahimi
20:33 09 Mar 21
I am so happy with my pet door! It works great and is super high quality. The installers were very nice and professional! I will always use these guys when I need a pet door.
Alex Swenson
00:49 09 Mar 21
This is the best dog door I've seen on the market. What is the best way to cater to my dogs needs. I am very happy with this product.
Pet Door Products was very easy to work with. Our new dog door is great. We used to have the insert that took away half of the door opening. With the glass door insert we are able to use the entire door again. We had the product shipped. It was package very well and arrived quickly. Customer support helped when I had questions. It was easy to install the door myself after watching the videos on their website. I would highly recommend the company and their product.
James Barr
01:40 06 Mar 21
Great product. We love the ease of install, and having the flexibility to add a dog door into our home without much modifications.
Tyler Brown
00:35 06 Mar 21
We had such a great experience with PetDoor Products! They had a product representative, AJ, come out quickly after my initial phone call and answer all my questions. Their product is great and was delivered and installed ahead of the time they anticipated it coming in!!I would highly recommend them! We had at first looked at getting a sliding door for our dog at Lowe's but I'm so glad I found PetDoor. They were less expensive and had a better product!
Aubrey Arvidson
23:50 04 Mar 21
I can't say enough how much we love our doggie door. From the first contact with customer service we were treated so well. All our questions were answered promptly. Quality is a 10. I would highly recommend this company. Yes my three golden retrievers love the door.
Kim Karnofski
23:26 04 Mar 21
I love my new dog door! My last one, the insert kind, was very drafty and let a ton of cold wintery air in. My newly installed door seals great and I love the full opening area I get now!
Definitely worth the money! The doggie door works great and looks amazing. It is much more energy efficient than the aluminum sliding door insert we were using. The dogs needed a little coaxing to get used to the new door because it seals tighter and requires a little more energy to open, but they both got the hang of it very quickly. (It's not hard to open, they're just small dogs.)
Great service and quick turn-around on doggy door install into sliding glass door to backyard. Worked with me to size correctly for growing puppy who is now able to freely use the backyard!
Scott Michaelis
20:18 04 Mar 21
I've been using my Petdoor for a month now. Works get, easy to install, and is sealed up so well I don't feel any cold air.
Zachary Kunz
14:18 05 Jan 21
Pet Door Products was a great group to work with. I would go to them again.
Charles Ashcraft
15:42 09 Dec 20
Staff was helpful and friendly, and the door seems to be very well made.
Ryan Van Fleet
23:10 27 Oct 20
Fast, professional, clean install. My dog loves the new door!
Tanner J.M. Bowman
19:31 21 Oct 20
Fast, friendly, knowledgeable, great product. Everything you want from a business. Thanks guys,I love my new sliding glass dog door!
Mark Gremillion
21:14 19 Oct 20
They did a fabulous job and the door looks awesome and works fabulously. I'm surprised at how well it keeps the cold air out. Highly recommend if you want a dog door built into the glass of your patio door.
Michelle Dumas
19:10 19 Oct 20
I have a 14 1/2 year old lab/german shepherd mix and he is able to use this door with ease. They were great to work with. Great customer service. I would definitely recommend this product.
Jaeden Pickens
15:23 19 Oct 20
Taking my glass out was a pain. Apparently Anderson didn't want my door disassembled. Your glass fit perfectly. Excellent job. Thanks again.
Curtis Zankiewicz
03:41 10 Oct 20
Very responsive and they did quick, good work. It did take a bit longer to get the glass installed but that was due to all the crazy fires in Oregon. But they let me know that there was going to be delays and were great over at communication.The door itself is great and looks to be very sturdy. My cats have already figured out how to use it.
Kiara Berlin
19:21 06 Oct 20
Had a great experience with this door company! If you are looking for cheap this is not the product for you. You would be better off with those flimsy pre-made panels from amazon that take up half of the doorway. This is a great solution if you want to keep the door size but still have a pet door. The door was custom made to my measurements and it fit perfectly. The videos on their website were easy to follow. I ended up not even taking the door off the track to install! Worked with AJ he was very responsive and answered all my questions. Only complaints were cost ($900 with shipping for an 8ft door) and the amount of time to get the completed product (4-6 weeks) for me it was totally worth it!
Joseph Elmer
01:25 18 Sep 20
Pet door products is awesome! I love my dog door and so do my dogs. Text them for a quote and an awesome guy named Skyler helped me out. They came out looked at the door and finalized a price for me. They quickly had it made and it was installed in no time. The gentlemen that came to install it were very professional and very nice. Had a little issue about a month later, AJ and his warranty team were quick to get it fixed. They have been awesome!!!!
Jamin Van Sickle
17:09 17 Sep 20
Was prompted, on time, and very professional. Door is just as advertised and my dogs love it.
Kristine Gracey
02:07 19 Aug 20
If you are shopping for this kind of item, you can't do any better than going with AJ and Pet Door Products.Take the time to correctly measure your present glass, give the details to AJ, pay the bill and about 3 weeks later your door will arrive.The door is awesome but even better is having full use of the sliding glass door where the old panel dog-door was. No more squeezing through a 9inch slot to get to the patio.Not too many places make these doors and AJ was the best price of the ones I considered doing business with. Make sure you compare apples to apples to understand whose price is really the best.Good luck with your shopping.Dave
Dave Bristow
02:41 10 Jun 20
Pet Door Products is really great. Skylar was great to work with and answered all our questions before we placed our order and spent a great amount of time when he came to do the finally measurements to make sure any other questions we had were answered. We really love the new slider/dog door. Our installer, Jose, was great as well. Very professional and even cleaned our existing door after install. Great communication with everyone that we worked with. Ordered and delivered in the time we were told. We have already recommended them to friends. Thank you all!
michelle briggs
16:32 08 Jun 20
Just got their doggy door and it's the best thing I have bought. The money was well worth it the door is built good and keeps all wind or air out and the dogs love it. I have an older lab who has trouble moving around and she is able to get in and out of the door with no issues. The door is so well done and the service was awesome very nice people and Skyler was very knowledgeable and respectful. I would give 10 stars if I could and recommend 100%!!
Pam Carter
16:35 03 Jun 20
Skylar and his team mate very knowledgeable and helpful with all of my questions. We have two large dogs who really needed a dog door installed in our sliding glass door. They did an excellent job. We're really happy with it. We definitely feel we made the right choice choosing this company. They were very professional, fast, and efficient, along with great customer service! We would highly recommend them to anyone needing a dog door put in!
Leroy anddaisy
22:50 15 May 20
They showed up when they said they would, install was quick and NO mess! They made sure my door locked and asked If I had any questions before they left. The door looks great!
DeAnna Hendrickson
15:39 04 Apr 20
Very professional. I have two dogs that are constantly scratching at the door. We previously lived in San Francisco and had a bad experience with a flimsy dog door. I was impressed that they made the door into the glass. It's very sturdy and doesn't seem to let a lot of cold air in. Would recommend to anyone.
Kelly Brinkerhoff
04:39 03 Apr 20
From the first call I made, Pet door products went above and beyond all expectations. The customer service received during purchase, production, shipping and my installation was incredible. Skyler led the process.The product arrived and I installed it the same day.It fit perfect.Our dogs started using it by the next afternoon.My family and our dogs love the product.
Daniel Morsk
18:14 26 Mar 20
More pricey than some other options but we went for it - and glad that we did. After several months (and getting through winter) we just love that our golden retriever can easily come and go as she pleases, while the sliding door stays firmly SHUT - none of this 1/2 open business. The product is solid, the installation we paid for was solid and bottom line it's hard to imagine not having it. Only complaint was a two week delay on delivery - had to press for updates. But all good - we'd recommend this option hands down.
Jon Watkins
15:38 13 Mar 20
I was so impressed! Their cost was competitive. Skyler was able to come to our home the same day I called. Which was so important for me, because I hate to wait.He was super friendly, and even rushed our order so we could get it a week early.Installation took about 20 minutes and the installation guy was professional.The doggie door flap, and the quality of the material seems top-notch. The 10-year warranty eases my mind on that part as well.Now my dog can sun bathe on our porch to his little hearts content.
Bethany Faden
23:05 27 Feb 20
AJ was great. When we called for a quote he showed up quickly and on time. He was knowledgeable and gave us great info on helping pick the right door. The quality of the door is great! It has made our life much easier and given our dogs the freedom they needed. Only giving 4 stars cause it took two weeks longer to install than was quoted. Otherwise it was a fantastic experience. We love it. Game changer.
Nate Barkdull
18:17 30 Jan 20
I ordered a custom dog door and Pet Door Products had the best price by far! The door has worked great and it seems very sturdy and able to last constant use from our three dogs. They also warranty the door so if anything ever breaks it's covered. What more could you ask for? I am very satisfied!
Derick Turner
21:51 29 Jan 20
Frequently Asked Questions